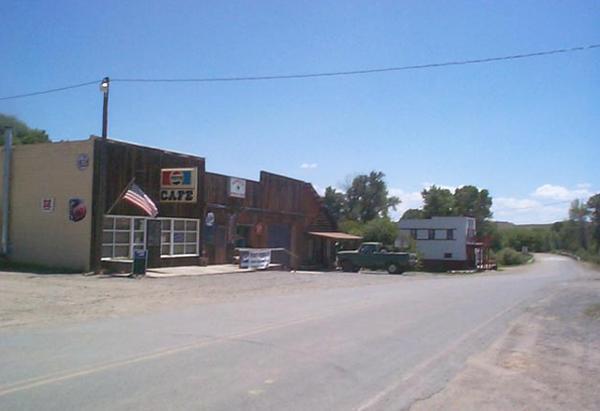 I am getting excited about my summer in Wyoming! Just to catch up: I have an internship with
Paint Rock Canyon Enterprises
in
Hyattville, Wyoming
. That's pretty close to Montana, right in the
Big Horn Mountains
. The ranch has about 1,000 head of commercial Angus cattle. They do have a 'natural beef' program where they raise cattle without giving them antibiotics and stuff, ought to be interesting to learn more about. The ranch runs cattle on 40,000 acres during the summer, and does a lot of irrigation work, seeing how they get little rain, so a lot of my internship will include range management practices.
I will be living with the other interns in a town of about 70ish that is pretty much all ranch hands. There are only 2 restaurants in town and the closest gas station or grocery store is 45 minutes away. The closest Walmart is an hour and a half away. I will have no television (sad that I will miss the summer season of Nascar), some internet connection, and phone service will be iffy. Oh well, I think I will really enjoy leaving civilization after this crazy semester of 20 hours of classes.
I plan on leaving Thursday the 14th from Pleasant Plains for my 22 hour trip. Probably stopping on the Iowa side of Omaha, about a 9 hour trip. The next day will be about 7 hours to Rapid City, South Dakota. Then to Hyattville for a 5 hour trip.
I will be able to get mail at the ranch at this address:
PO Box 10 Hyattville, WY 82428
Or packages at:
5332 Lane 49.5 Hyattville, WY 82428
I kinda put that on here just so I can keep up with it..haha
Can't wait for my summer experience to start. Hoping a job on a ranch, hopefully closer to the South, will come out of this opportunity.